Technology never stands still and that's especially true for multirotor tech! We can't cover everything so that's why we have created a directory of useful websites and links. If you are the owner of a website and want yours to be added to the list, please contact us.
Drone Law:
Unless flying in accordance with the current CAA general exemption for FPV flight, Small unmanned aircraft should be flown in accordance with the following:
<400ft vertically
Within line of sight (typically <500m horizontally)
CAP393 Air Navigation Order (including by not limited to Article 166 and 167)
Only those airspace restrictions that extend below 400ft are shown on the map below.
UAV Law Expert
About: Unmanned Aerial Vehicle law or UAV Law, is a key area of concern for remotely operated vehicle pilots. With laws differing in each country, news stories covering only a portion of the incidents and blog comments citing a wide range of regulations, we have put together this website as a resource of legal requirements for anyone commercially flying a remotely controlled vehicle, anywhere in the world.
Website: http://uavlaw.expert
Data Protection / Privacy:
Information Commissioner's Office
Flying Tools:
Geomagnetic K-indices
Solar storms can directly effect the GPS system we all use for safe flight of UAV multirotor systems, check the solar weather before you fly.
This above chart is updated every 15 minutes at 1, 16, 31, and 46 minutes past the hour.
RED = No GPS flying
YELLOW = Take caution and ready to switch flight mode
GREEN = Always be ready to switch flight mode
Build Tools:
Flight Time Calculator:
http://www.ecalc.ch/xcoptercalc.php?ecalc&lang=en
FPV Range Calculator
 http://www.maxmyrange.com/index.html
Forums:
Flight Controller Forums:
UAV Pilot Qualification / Training Providers:
UAS Regional Associations:
Association of Remotely Piloted Aircraft Systems (ARPAS-UK)
Unmanned Aerial Vehicle Systems Association
Blogs and Review websites: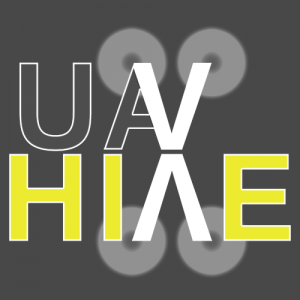 UAV Hive
About: UAV Hive was setup in June 2013 by a small group of RC multicopter flyers and photographers to exchange hints and tips to improve on the aim of making polished video for online consumption.
Website: www.uavhive.com
Twitter: www.twitter.com/uavhive
​What we say: If you want to be the first to hear about all of the latest FPV tech and developments in the multirotor world, then make sure you follow their Twitter feed. Also check out their YouTube channel, we found their video 'How to Make the World's Worst Multirotor Video Ever' hilarious.